Great Meals & Services
Your rental rates in Supportive Housing and Independent Living includes the following:
Each day, continental breakfast is prepared and available in the dining room. Lunches and Dinners are served buffet style. All our meals are prepared by trained chefs, from a menu designed to be interesting and accommodating to many different tastes.
Meals are available at reasonable costs for guests, who are always welcome.
There is a small convenience store located near the reception desk where you can purchase snacks, toiletries and convenience items.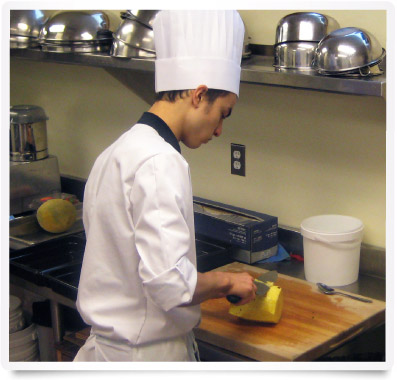 Great meals freshly prepared everyday