Life at Residence Despins
In Supportive Housing, the rates vary from $1,910-$2,010 per month based on the size and location of the units. The units are rented on a month to month basis (no long-term lease, no buy-in fees) and include meals and basic living expenses.
Supportive Housing at Residence Despins is less expensive than living in a house, condo or life-lease project, compare the costs to see.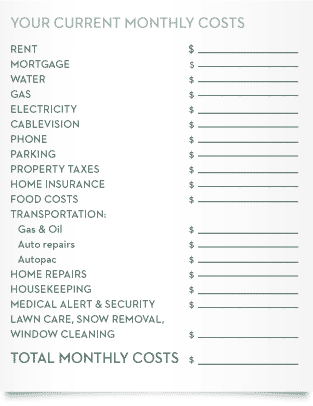 If the total monthly cost in this column is less than that of the previous column, then perhaps you should call us at __________.